About Us
OUR STORY
Founded in Montreal in 2010, The Last Hunt is Altitude Sports' outlet store.
In other words, it's the best of both worlds: top-quality products at unbelievable prices.
So how are we able to offer such a unique combo? First, sales are final. By sparing ourselves all the logistics behind a returns system, we can pass on substantial, extra savings to you. Secondly, the products that make it onto The Last Hunt are from past seasons. Otherwise, they wouldn't be marked down.
These products come from two main sources: surplus from Altitude Sports and surplus from our preferred suppliers. Availability is therefore updated regularly. You'll benefit from exclusive discounts on products you already know and love. All you need to do is know your size, and visit the site often, then you're in business!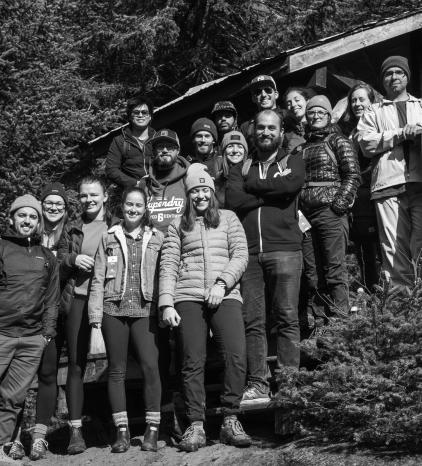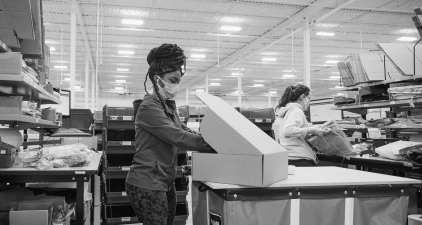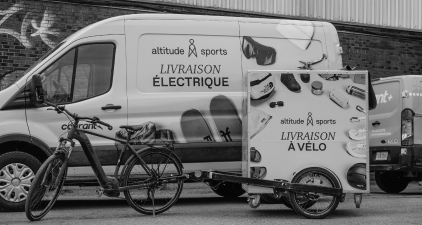 OUR VALUES
Authenticity
Behind our website is real people, outdoor enthusiasts just like you, and it shows in everything we do.
User-friendliness
We do everything we can to make your life easier. Our website and shopping experience have been designed to be as simple as possible. Our mission is to make quality products accessible, and that goes far beyond price.
Generosity
With our discounts, it may seem obvious - but generosity takes centre stage for us. We want to share our passion for the outdoors and functional design with everyone, which is why we're dedicated to offering you the lowest price on the market.
Sustainability
For us, taking responsibility means doing the right thing for our planet and our future. By using recycled tape, offering electric delivery, and shredding and reusing our suppliers' cardboard for our shipments, we're contributing in our own way to a greener future.
Unbeatable prices
Quick and efficient delivery
Carefully-chosen brands